Horsebox services covering Chippenham, Swindon, Hungerford, Newbury & Reading
Horsebox Hire
We have a new Renault 3.5 ton Master 2 horsebox for hire.
can be driven on a car licence
minimum age 25, with clean licence
prices from £95 per day
full breakdown cover
We are specialists in servicing and repairing horseboxes and trailers.
Horsebox breakdown recovery
We have extensive experience in horsebox breakdown recovery – we try to minimise risk and distress, and can provide onward transport if horses need to be offloaded.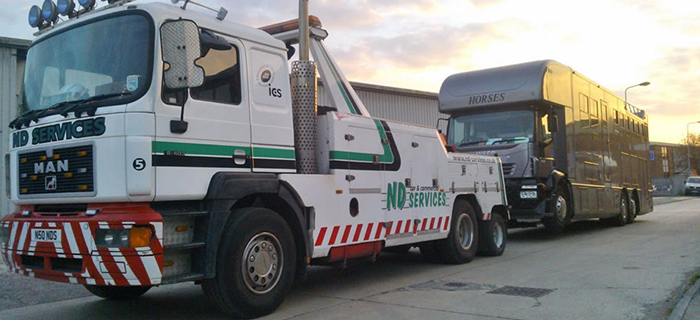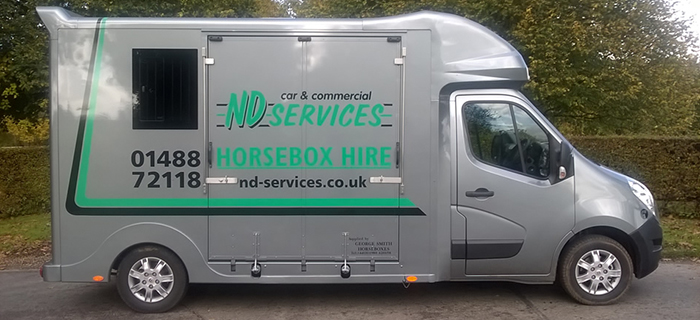 ND Services is a family run business with a passion for horses. We are able to hire our Renault Master 2 horsebox at competitive rates. We also have the experience and equipment available to repairs and service horsebox vehicles in our depots throughout West Brackley, Swindon and Hunger Ford. For all horsebox related services contact ND Services today.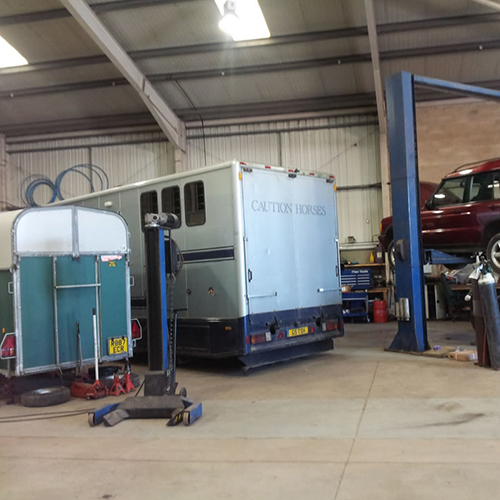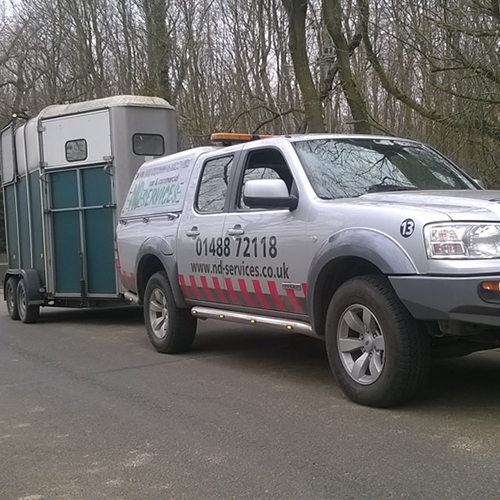 HUNGERFORD
West Berkshire
Unit F Aerial Business Park
Lambourn Woodlands, HUNGERFORD
Berkshire RG17 7RZ
Tel: 
01488 72118
Email: 
info@nd-services.co.uk